The Economics Undergraduate Board (EUB) was created in 1989 by a group of undergraduate Economics majors who wanted to improve the educational experience of students in the department. The group advocates on behalf of and liaises between students and department faculty and staff, in addition to collaborating on events with alumni and friends of the department. The EUB produces a quarterly newsletter, The Economizer, and offers free tutoring and a variety of seminars, study resources, and events.
Quick Links:
Winter 2022 Peer Tutoring Schedule
Free peer tutoring is now available via Zoom only, we hope to return to the EUB Office (328 Savery Hall) when classes are no longer online!
Please click here for a schedule of peer tutors.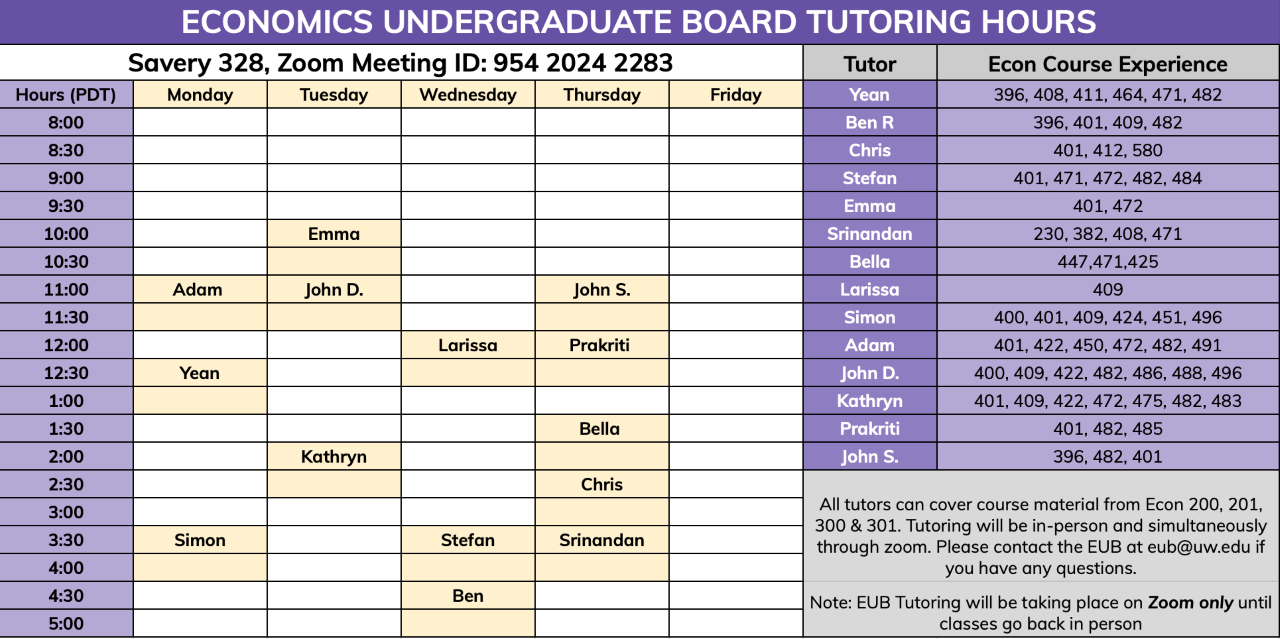 Contact the EUB:
Office Location: 328 Savery Hall
Email: eub@uw.edu
Website: https://depts.washington.edu/ecnboard/
Facebook: https://www.facebook.com/eubatuw/
Mailing Address: 
Economics Undergraduate Board
Department of Economics
University of Washington
328 Savery Hall, UW Box 353330
Seattle, Washington 98195-3330