1. Access your MyPlan. Select "View Academic Year".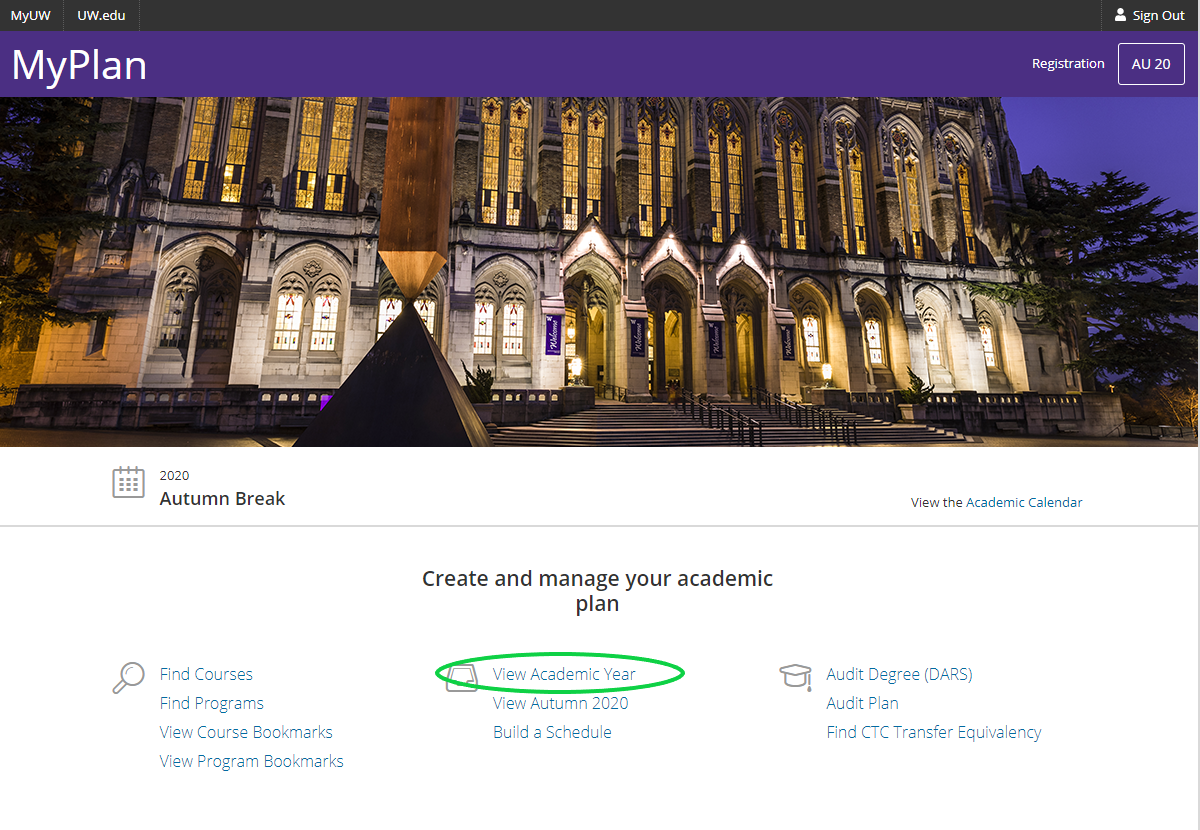 2. See "Manage", and select "View Academic Year".
3. Select "View Entire Plan".
4. Select "Print".
5. Print/Save as a PDF, and your resulting file should look like [a better version of] this: Sample Course Plan PDF
6. Upload this file along with your Undergraduate Programs Application.